Preventing Fire Damage From Grill Mishaps
9/3/2019 (Permalink)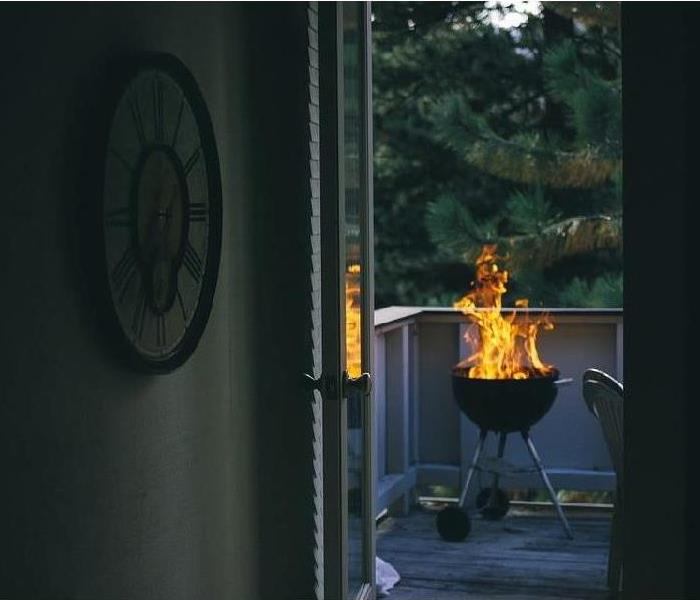 If you leave your grill unattended and uncovered like the one in this picture, you might need SERVPRO to come clean up the mess.
Football season has officially started and we all know what that means, Saturday cookouts!
SERVPRO of Sarpy County has seen fire damage and smoke damage caused by backyard celebrations year after year. A good grill master knows that being unaware of grill safety can be a factor for seasonal fires.
Grill Safety Tips:
Grill away from any structure.
Make sure your grill is stable.
Keep your grill clean.
Check for propane leaks.
If the flame goes out, wait five minutes before relighting.
Keep an eye on what is going on around the grill.
Be cautious when using charcoal starter fluid.
Don't wear loose clothing or clothing that can dangle.
Be prepared to put out a fire.
If your property is affected by fire damage or smoke damage, call the trusted professionals at SERVPRO of Sarpy County at 402-291-3355. Our experienced crews are always here to help.